Operational Effectiveness
Optimized technology alignment with operations and generation of actionable information continues to be a key strategic and operational gap for most healthcare organizations. Our nationally recognized and vendor agnostic healthcare technology advisers have deep expertise in partnering with organizations in developing strategic, operational, and technology frameworks to leverage technology, data, and digital innovation in service to strategic and operational goals. Our overarching philosophy is that operations should guide technology alignment, and not the other way around. We offer the following:
Technology selection and advisory services

Integrated data governance

Advanced analytics and reporting

Analytics infrastructure and network development

Digital innovation for value-based care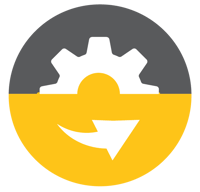 Case Study
Data Management and Analytics Help Physician Group Maximize ROI on Value-Based Care Programs
By Shaillee Chopra
The Challenge
With 67 satellite offices covering a large geographic area, a physician group was treating 70,000 patients per month and offered 81 specialties that were staffed with 600 doctors and other medical practitioners. The organization employed about 3,100 people, and its annual revenue was $400 million.


The group had made large investments in various population health programs; however, leadership was unclear about the tangible value each program was generating and wanted to look at the portfolio overall. They wanted to study the ROI for each program in relation to the organization's strategic goals to develop a data-driven approach to making decisions about future investments.
The Approach
We conducted a current state organizational assessment that included care programs, financial performance, operational staffing, and key outcomes, and identified opportunities for alignment with the organization's strategic goals and the changing market landscape.


As a result, we established a multi-disciplinary data-governance framework that provided strategic guidance for continued investment in value-based care initiatives.


Leveraging claims data, we built advanced analytics value models that answered following questions for leadership:
What is the effect on both acute and ambulatory utilization to their programs?

Which programs are driving the greatest value, and how are these measured?

Which value levers drive the best outcomes?

What are the expected outcomes from managing certain medical conditions and/or population risk cohorts?

What is the typical ROI of care-management programs and population health initiatives?
Which new services and programs should the group invest in to generate optimal returns?



The Results
We guided strategic decision-making for the organization using economic models that highlighted important relationships between investment and outcomes. In addition, we built predictive economic models that allowed leadership to make and test predictions about how the various investments in service programs would perform in the future. We were also able to demonstrate how marginal productivity of key services within the organization improved overall performance.
The Impact
Using analytics-based value models, the organization was able to prioritize investments in care programs that yielded optimal ROI in relation to the strategic goals of the organization.
Shaillee Chopra specializes in developing and managing innovative technology portfolios for health systems, accountable care organizations, and clinically integrated healthcare collaboratives.
Subscribe to Our Insights